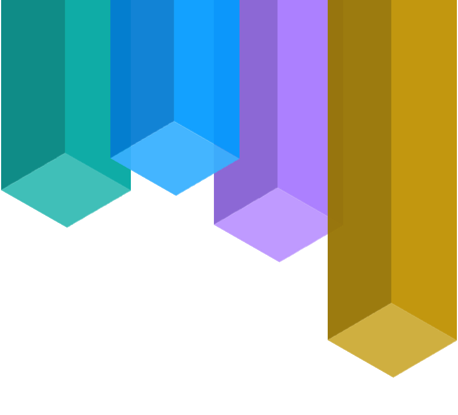 ABOUT THE EVENT
The Atos Boot Camp is a 1-week international online training where you can learn about our leading technologies.
Daily training sessions will review key notions from each technology and present use-case problems for you to solve, testing your analysis of the situation and use of technology. A final quiz will test your understanding of the day's major.


Monday: Data Intelligence, IoT and Edge
Tuesday: HPC and Quantum
Wednesday: Cloud
Thursday: Cybersecurity
Friday: Decarbonization


The sessions Monday->Thursday are electives that you can choose depending on your interest, curiosity and knowledge. Decarbonization on Friday is required to validate the training.


Learn about life at Atos
You'll also have access to the Life at Atos conference series, covering topics such as:
Diversity, equity and inclusion (DE&I)
Atos culture and values
Corporate social responsibility (CSR)
And more!
Plus, a Consulting module will provide insight into the life of an Atos consultant.
We're looking for the next generation of STEM, technology and digital graduate talents. This program is a real door-opener to a career with Atos. Register now to see if we're the right fit!
WHY JOIN?

Discover real-life application of technologies

Learn about Atos

Get some expert inside tips

Stand out and get noticed

Get a certificate
after validating 1 elective + the required day on Friday

Get an opportunity at Atos
Frequently Asked Questions
Who is this training for?
You're a university student in the digital or technological field.
You already have good knowledge-base in at least one of our technologies.
You are curious and hungry for knowledge.
Then this program is for you!
What are the technical requirements?
There are no strict technical requirements. However, you need to have a good knowledge-base in at least one of our technologies so to understand the mid-level classes.
Different level exercises will be available to adapt to your capacities.
Do I need to participate in all days from this training?
No. You need to participate in a minimum of 2 days in order to receive the certificate of completion.
The first 4 days (from Monday to Thursday) are electives: you can pick and choose which technology you're interested in or want to learn more about.
The last day (Friday) is an essential day and you'll only receive the certificate of completion once you have validated one elective and the Friday major.
If I miss a day, can I access its content the next day?
No, each day's content is only available on the day. So make sure to save the dates in your agenda and attend all the days you are interested in!
However, all days' content will be made available after the week of the training, with limited features (no live sessions, no more certificate delivery…) You be able to catch up on anything you've missed then but the majors validated after the official dates won't appear on the final certificate.
Will I get a certificate to prove I participated in this training?
Yes! After validating at least one elective major and the Friday major, you'll receive your certificate of completion to attest to your participation in this program.
Will participating in this event help me get recruited at Atos?
Participating in the Atos Re-Boot Camp will give you good insights on our company, our projects, our culture and our way of working. It will allow you to learn a lot about the company and decide if you are a match for Atos and if Atos is a match for you.
You will also ave the opportunity to stand out during our live sessions with our experts, during which recruiters will also be present. This will be your chance to shine and make sure they remember you! And of course, you will receive the certificate of completion, which will attest to your dedication to the program. Once you've received it, make sure to include it on your LinkedIn page and your resumé, as it will give you a recruitment advantage for your applications at Atos!
What will the training's format be?
Most of the program will be in pre-recorded video format.
You'll also have access to exercises and quiz to test your knowledge and understanding of the classes.
A few live sessions will take place during the day for you to ask your questions to our experts and interact with our junior employees.
Will I be able to interact live with Atos experts/teams?
Yes! Each day, 3 live sessions (1 per time-zone) are organized to allow you to ask your questions to our experts and discuss that day's technology major. You will also have the opportunity to talk to some of our junior employees who will be there to tell you about their experience at Atos.
Do I need to pay for this program?
No, this program is completely free for all.
Will I be able to take away any documents or file from this event?
Yes, the presentations' PDF version will be made available for you to download on the platform.
If I can't attend the training on those dates, can I still access it later on?
Yes, the platform will remain open for a full month after the live event. However, please note that certain features will only be available on the actual dates of the event (Live sessions with our experts, interns and graduates, certificate delivery…)

BACK TO TOP